3 Misconceptions that Transitioning Service Members have about their Employment Search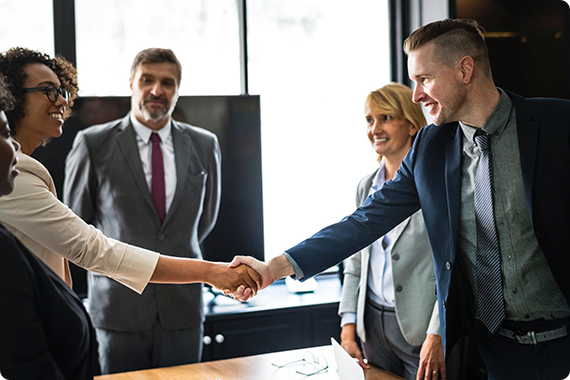 Transitioning from the military into the corporate environment can have some unanticipated challenges and surprises for many veterans. There are several misconceptions that you as a service member may face, but once you learn the ropes of the civilian job search, it gets easier! Following are three common misconceptions and some tips to overcome the challenges:
Misconception #1 
When I retire from the military, because of my rank and experience, I will easily move right into a VP or Director level role with a corporation.
Moving right into an executive role is possible, but unlikely for most. Although you may have years of leadership experience, you have to look at it from the employer's perspective. You have no experience in the corporate environment. Many companies want you to adapt to the new culture and prove yourself first, so you may have to take a lesser position than you are qualified for to start with. Don't get discouraged. The culture is so different from the military that during your first year you are learning and adapting to the differences.
With all of the transferable skills you have, if you work hard and prove yourself with the right company, moving up should not prove difficult. The most important thing is to take a position with a military friendly company whose culture is a good fit for you, and you will soon have the corporate career you hoped for!
Misconception 2
It will only take me a couple of weeks to find a job.
This is not typically true. For professional level positions, it can take several months to find your fit. According to The Bureau of Labor Statistics' August 2019 report, the average duration of unemployment was 22.1 weeks. Hiring managers are busy and they are never in as big of a hurry as the candidates are. You may go through multiple interviews for the same position. Start looking early and do everything you can to position yourself a step above the rest.
Be one of the first to apply. Sign up for job notifications from your target companies so that you will know as soon as new job postings in your career field are posted.
Positions with companies who are highly sought after may have hundreds of applicants for a position and sometimes only the first few candidates who apply and meet the qualifications will be considered.
Tailor your resume to the position
Whether an Applicant Tracking System or human eye is looking at your resume, they are looking for key words and experiences to determine if you are a good fit for the position. One resume does not fit all jobs.
The most important things relative to the job should be in the top half of the resume. It should not read like a job description, and should include quantifiable results that you achieved. Have a civilian read over it for you to ensure you have clearly translated your military experience into something a civilian will understand.
Look for ways to set yourself apart
Little things can make the difference if there are many great candidates to choose from. If they request a cover letter, write one! Be personable in the interview and send a thank you note afterward. Become pre-certified through VTC for the Veteran Tax Credit to show an employer that by hiring you, they may qualify for a tax credit.
According to a LinkedIn survey, the primary way that candidates found their positions was through networking. Take every opportunity to network with other people, both in person and on LinkedIn. You never know when you may hit it off with someone that can connect you to the perfect job. Don't be afraid to reach out to recruiters. Sometimes you will get a response and sometimes you won't, but the more people you reach out to, the more likely you will make those connections.
Misconception #3
I did something like this in the military, so I won't need a certification.
Certain positions in the civilian workplace either require or prefer a certification. Even if they don't require them, a certification can be used as a tool to stand out above the competition and lead to higher pay or promotion. For example, if you are seeking a position as a Project Manager, some companies do not require certifications, but others will require or prefer the PMP (Project Management Professional) certification. Lack of a certification could be what gets you eliminated from consideration. Don't put off working toward these certifications because it can greatly enhance your job prospects.
Each branch of the service promotes credentialing opportunities for service members as part of a joint service initiative through the Credentialing Opportunities Online (COOL) program. Service members can locate civilian credentials that coincide with their military career field, find information about bridging the gap between military experience and civilian credentials, and learn about available resources for these certifications at the following sites:
Navy:
Army:
Marines:
https://www.cool.navy.mil/usmc/
Air Force:
https://afvec.langley.af.mil/afvec/Public/COOL/
Veteran led organizations like VETS2PM also offer multiple certification programs.
The bottom line is, a job is not going to land in your lap. You have to work as hard on your job search as you do on the actual job. Don't give up! The good news is that employers love to hire Veterans, so you have an advantage from the start! And remember: Get registered today at VTC Veteran Tax Credits!