Applicant Tracking Software
Whether you source them in the Veteran database or from a different resource, load all applicants into the tracking software. By having all candidates complete the WOTC survey, you guarantee that you won't leave tax credit dollars sitting on the table.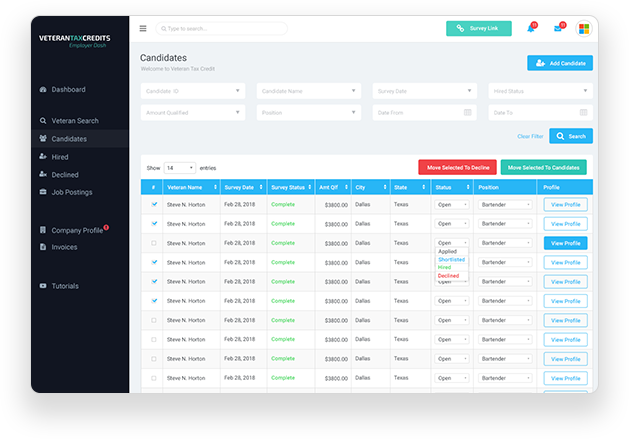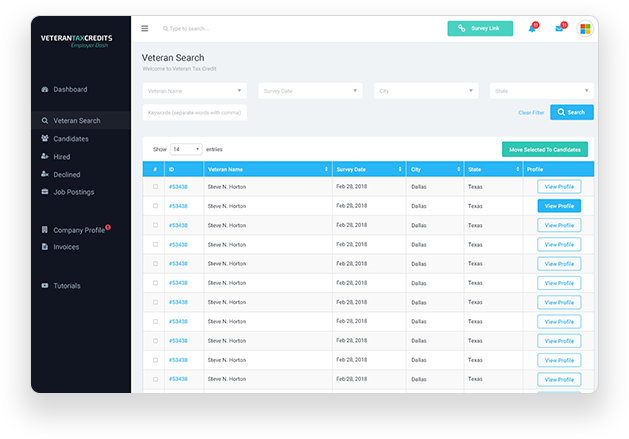 Searchable Veteran Database
Search our database of Veterans that have completed the required paperwork to be pre-certified for a WOTC Veteran Tax Credit. View profiles and resumes of Veterans that are actively looking for a new career.
List open positions quickly and easily through your VTC software. Veterans in our database will be able to search and apply for those positions though their portal.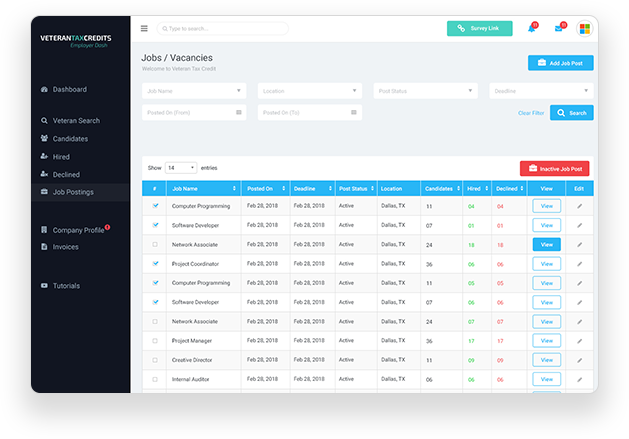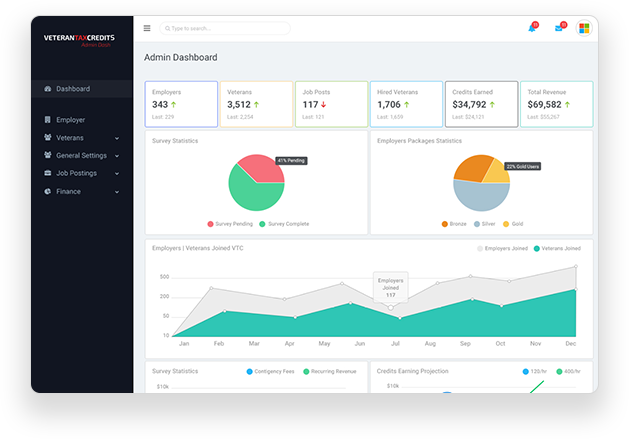 We prepare and handle all the paperwork electronically on your behalf to claim your tax credits. Adding new candidates and sending surveys is extremely easy. We work with state agencies to complete the process for determining qualifying credits. Your Dashboard will keep running tallies on your credits earned.
Earn one tax credit from hiring one of our Veterans and you've more than paid for your year's subscription! No charge for filing paperwork unless a credit is earned. WOTC processing contingency is 15% of the credit earned.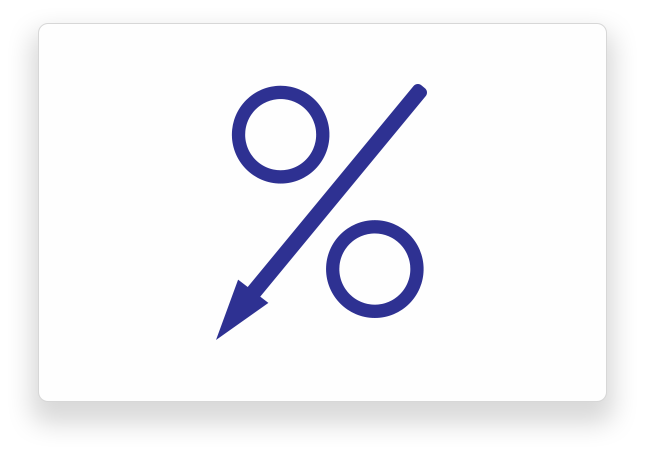 Looking for Partnership Solutions?
Do you have a client that is looking to implement a Veteran hiring initiative or a Work Opportunity Tax Credit solution? We want to help!