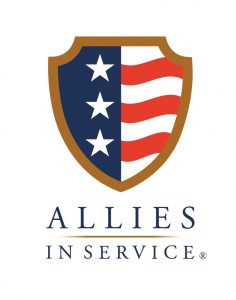 Vietnam Veteran and former Dallas Cowboys quarterback, Roger Staubach, founded Allies in Service to reach out to the veteran community by leveraging an all-encompassing network of support focused on employment. Allies in Service prepares job-seeking veterans and spouses in the DFW area for success by coaching them on vital employment search techniques, mentoring on military to civilian cultural differences, advocating on their behalf and connecting them with employers. By providing these essential resources, we serve our community of veterans, just as they have served us.
Currently, there are more than 350,000 veterans living in the Dallas/Fort Worth Metroplex and over 95,000 of those veterans are in Dallas County. The men and women behind these numbers will need the support of their community to ensure a successful transition. Allies in Service will continue to provide that support to Dallas area veterans and their spouses, allowing them to lead a life of success after service.
Our services are free to veterans, their spouses, and our community and employer partners.
https://www.alliesinservice.org/
---

Vets2PM helps Military Veterans become Project Managers, using our knowledge, skills, and decades of experience to inspire and train the Veteran for PMP and ACP credentials;  preparing them for reintegration into the civilian workforce by providing professional resume, interview skills, and social media savvy; and assisting in placing Veterans into meaningful, lucrative careers with companies that want to hire Veterans for their professional roles. We do so with integrity, commitment, and excellence. To accomplish this mission, we provide services to employers, including: Job Posting services, Candidate Database Subscription for on demand sourcing, PMaaS for short term / consulting projects, Traditional (flat fee) Placement services, Corporate Partnership, and Veteran Hiring Program optimization consulting.
---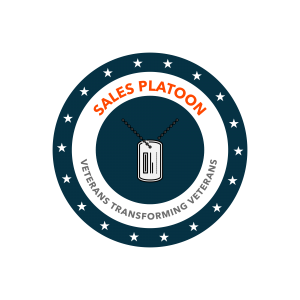 Sales Platoon's mission is to provide sales organizations year-round access to certified pre-onboarded, early career sales talent through our unique process that transforms high-potential military graduates into high-performing sales reps.
Our proven "Boots to Business" methodology empowers military veterans with the tactical fundamentals and strategic foundation of modern selling through our blended learning model that has been proven across 20 years of practical implementation.  Our unique process blends the distilled lessons of persuasive techniques with cutting edge technology under the watchful eye of our veteran instructors who average over 20 years of sales leadership experience.  This proprietary blend of classroom exercises, tactical application and sales internships with pre-selected businesses creates a highly focused sales hire that shortens ramp times, improves retention and productivity and raises the bar across the organization.  Graduates are highly trained sales mercenaries, with full understanding of not only selling processes and techniques, but also fully indoctrinated with an understanding of today's modern prospecting tools, CRMs, automation software and with a firm understanding of the fundamentals of the sales lifecycle – including forecasting and sales methodologies.  Practical.  Actionable.  Tactical.
---

Meritorious is the only national network exclusive to military Veterans and military spouses in senior level positions, with private member portal, networking events and professional development. The all-in-one online portal features a member directory, Startup Hub , Mentor Connect , groups and forums, career opportunities and more. The Startup Hub connects entrepreneurs with advisors, investors and potential partners, while Mentor Connect , brings together members and transitioning veterans and spouses. Unique to Meritorious, members can host events to promote their brands, as well as join Meritorious Working Committees (MWC) to collaborate and move the needle on issues affecting the military connected community. Meritorious was co-founded by Katherine Kostreva, current national Director of Development and Marketing for PsychArmor Institute, and Ryan Loya, a US Marine Corps Veteran, and fractional CEO for startups at Columbia Technology Ventures. During Ryan's transition from the military, the duo lobbied to reform the Department of Defense Transition Assistance Program (TAP), with key mandates now law in NDAA 2019, including the requirement that TAP be completed 365 days prior to End of Active Service, and program impact be measured, consolidated and delivered to Congress annually.
---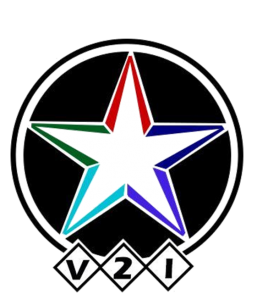 Mission Statement
To match people with resources when they need them the most, by creating a single-site repository of information providing access to the extensive number of Veteran Service Organizations (VSO) and other available military resources and benefits. We help establish connections, identify opportunities and, most importantly, gain HOPE! At V2I, it is all about People First and Veterans Always!
Vision Statement
To become the premier and most comprehensive information library of free resources for the military and veteran community and their families.
---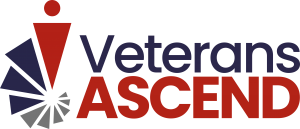 Hiring is complex and one of the biggest decisions a company will face. Veterans ASCEND makes it easy to connect with skilled talent. We are the only digital skills matching resource to supplement, replace or jump start your company's hiring process. We provide fast results, a simplified process of candidates versus applicants, a direct connection to military veterans all at a significant cost savings.
Contact Us Today! (864) 887-5865 or talent@veteransascend.com
---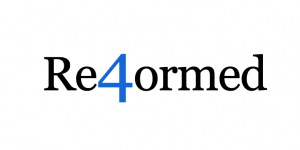 Re4ormed is a service-disabled veteran-owned business based in Annapolis, Maryland that serves the ecosystem of veteran-owned and military-spouse-owned businesses. Through partnerships, we deliver tools that help those businesses become resilient, lean, and agile. Through decades of transformational experience in military aviation and special operations, we offer coaching and solutions to address the most pressing challenges in the corporate world. Through advocacy, we encourage and strengthen veteran and military-spouse led entrepreneurship in small business and startups.
Re4ormed partners with businesses eager to deliver value to our veteran and military-spouse owned small businesses.  As a team, we provide transparent, reduced-rate merchant credit-card processing, reduced electric utility fees, real estate improvement, and more.  We're proud to partner with VTC Veteran Tax Credits to help veterans and military-spouses secure new opportunities, and to help the businesses lucky to hire them.
We are leading the Annapolis Veteran and Military Spouse Entrepreneurial Ecosystem Initiative, weaving together public and private resources from around the region, state, and nation to bring coherence and organization and create a robust, mutually-supportive network between Baltimore and Washington, DC.
We're eager to build impactful partnerships that deliver affordable, best-in-class administrative, financial, legal, and development tools, and excited to build a dedicated team of veterans and military-spouses to manage the delivery.  Contact us to join the team.
www.Re4ormed.com / info@Re4ormed.com
---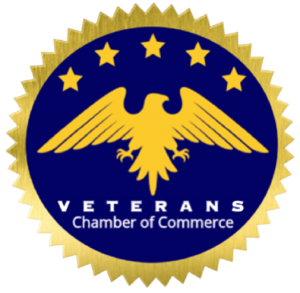 What We Believe: 
We believe in working together as "One-Unit"; in promoting and supporting all veterans.
Our Mission is clear:
We empower Individuals and Organizations to Design and Implement programs that positively impact the lives of all veterans 
Our Message is Simple: 
We establish strong bonds of collaboration with like-minded individuals and organizations who have a passion for supporting and empowering veterans and their families.
What We Do
We Establish Partnerships of Collaboration with Community  Leaders and
Community Organizations to:
1) Design
2) Develop &
3) Implement Programs that support Veterans and Military Families
What We Believe
We Believe in the Family Approach by supporting all Veterans, Military Spouses, Parents and Children.
We Believe in Working together as "One-Unit"
We Believe Supporting each other as "One Family"
Everything We Do is for the Highest Good and for the Benefit of All!
Contact Us at: veteransccsd@gmail.com
https://www.nationalveterans.org
---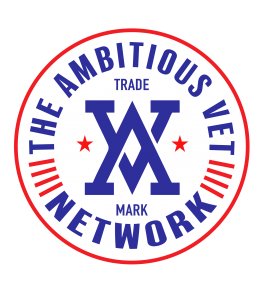 The Ambitious VET Network (AVN) is the leading network for professional ambitious post 9/11 veterans. AVN is a community of professional post 9/11 military veterans committed to helping each other succeed in life, career, and business. Since 2017, we have been in the trenches utilizing our data-driven approach to reveal a new problem faced by veterans who have achieved stability and are wanting to take their life to the next level.
According to a Syrcuse study, 230,000 veterans are getting out of the military every year, and 43% will be leaving their first job within 12 months due to "not feeling challenged enough" or because of "underemployment." That means over 98,000+ veterans will be without work 12-months after their service has ended. In fact, most will
go through at least 3 jobs until they "figure it out." We call these 43%er's who have realized that immediate transitional tools have a shelf life "Ambitious VETs!"
Our mission at The Ambitious VET Network is to create that same camaraderie and strong bond of the military community, where you can connect, grow, and succeed alongside other like-minded and high performing military veterans, creating relationships that will last a lifetime! We provide:
1. Corporate Training to Fortune 5000 companies committed to post 9/11 veterans accelerating their competencies within corporate proficiencies while improving their retention rate.
2. Award Winning Ambitious VET Podcast where we offer audio ad space to companies committed to hiring growth-minded veterans and retail companies looking to take advantage of the $19B buying power of the military community. (The On-Demand content is FREE to veterans)
3. Online Communities where ambitious vets can network, connect, and learn from one another. (The Ambitious VET Lifestyle APP coming soon!)
Learn more about our social innovation initiatives here: https://vettrainingcoaching.com
---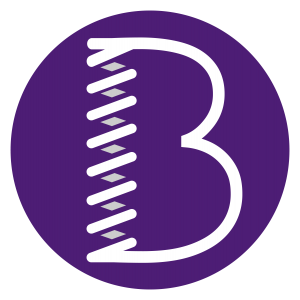 Welcome to BufferSprings. A veteran-owned training and consulting firm where the missions of smart organizations and the military-experienced community merge.
BufferSprings builds customized recruitment, engagement, and retention programs for individual companies looking to create effective and sustainable military talent initiatives.
Whether you are in the beginning stages of developing your military initiative or have a pre-existing program in place, we would love to get to know more about your company and show you how a partnership with BufferSprings can take your organization to the next level.
---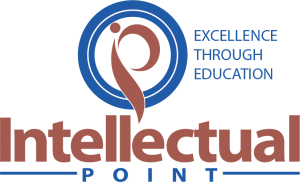 Intellectual Point is a leading IT training, consulting and workforce development company based in Northern VA. Intellectual Point offers both instructor led in-person and virtual training and certification programs in UiPath RPA, Intelligent Automation & Artificial Intelligence. Our training programs are professionally designed & delivered with an emphasis on hands-on labs on state-of-the-art automation platforms with an ability to customize learning based on your needs.
---

Service 2 Software is a 501(c)(3) organization that offers opportunities to service members looking for career options with rapid growth technology companies. Service 2 Software focuses on placing service members into revenue-generating and project management roles inside these B2B businesses. The training afforded from Service 2 Software is unmatched and provides candidates with digital certifications from some of the best sales trainers in the world. Service 2 Software has a 97% placement rate for transitioning service members and is completely free for all those accepted. Service 2 Software is approved through the Department of Labor Apprenticeship Program and has a working agreement with the Department of Defense SkillBridge Program.
---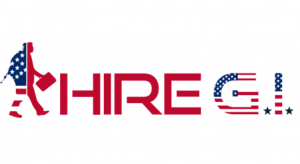 Our Mission is to change the world, one veteran at a time. That mission starts with you. We strive to build a better working world by creating a pipeline of the best talent in the world to the civilian workforce. Military service develops people into the most effective and progressive leaders. Each of our candidates is thoroughly prepared with the right tools, training, and work experience to be positioned in the best role suited for your organization. Our network with the military community and military bases globally enables us to recruit the best professionals like no other company. Our vetted reputation and proven results has provided a strong synergistic human capital ROI for all our clients.
---
The Blind Guide is focused on helping people thrive with vision loss. That starts with novel assistive technology to provide more independence for people who are blind – smartcanes, haptic devices, and other accessible solutions. We also are deeply involved with employment initiatives to address the 50-70% unemployment rate for people who are blind and those with other disabilities. Our solutions benefit veterans, people with disabilities (especially blindness), and their intersectionalities. Finally, we help people who are blind or visually impaired restore their quality of life.
There are two ways to view employment of people with disabilities. One is altruistic; it's the right thing to do. Not many public companies will ever be motivated by that driver. The other is to recognize their business value. Randy Lewis proved that employing people with disabilities was good for business at Walgreens. This is also the philosophy behind B Corporations, using business as a force for good.
People with disabilities can do almost anything someone who is typically abled can do. They may do it a different way. As long as the outcome is equivalent or better, that shouldn't be a problem. People who are blind or visually impaired must learn workarounds for almost every task. That's not an impediment. It makes them very creative and innovative. Their presence also improves workplace culture. Happier, more engaged employees.
Contact us at The Blind Guide
---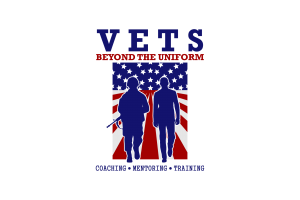 VETS – Beyond the Uniform – A coaching & mentoring program designed for veterans & employers by veterans.
VETS – Beyond the Uniform's mission is to build upon the veteran's military skills and the skills taught by military transition programs.  Our goal is to improve the veteran's chances for successful long term careers by providing veterans with one-on-one coaching & mentoring, and access to workshops & online training that cover over 200 skills-sets used in the civilian workforce.
The VETS – Beyond the Uniform program has been developed by military veterans with the specific goals of helping veterans make a successful journey from the military into the civilian workforce, and to also help employers that hire veterans become veteran friendly, ready and focused.
Not Your Standard Transition Program!  We made a strategic decision to NOT offer the same cookie cutter services as the other transition programs offer. Our program is designed to work as a stand-alone veteran's mentoring program, or as a support program for existing military transition programs.
Working with employers to create veteran-focused organizations
Our mission to support our veterans doesn't end with the veteran.  We want to work to support the long term success for employers that hire veterans as well. Working hand-in-hand with your team members, we will help to design & build a successful long term veteran-focused hiring & retention program specifically tailored for you.
For more information, visit our website: https://vetsbeyondtheuniform.com/
---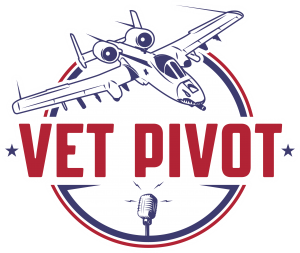 Vet Pivot is a community podcast founded to aid service members and veterans with their post service transition. Host Matthew Kuchera uses his knowledge performance coaching and network of transition experts to guide the listener through topics in transition and stories of success. The show introduces resources, inspiration, and lessons learned to bring value to the audience. Using the core principles of Leadership: Lead Yourself, Lead Your Family and Lead Your Community, Vet Pivot will guide you towards your next mission.
---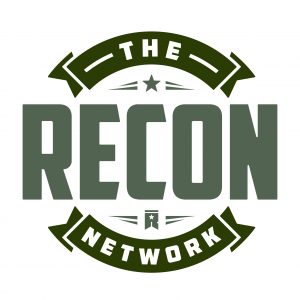 The RECON Network is a South Carolina-based company focused on purpose-based career planning, transition resources and consulting for military veterans and their spouses. The online RECON: Compass program provides a purpose-finding curriculum designed to walk veterans through setting their own mission and finding purpose in the next stage of life, while RECON Summit live events provide one-day conferences in cities across the U.S. In addition to these programs, The RECON Network provides tools and resources focused on leadership, career placement, education and entrepreneurial paths to purpose-based careers and an incorporated lifestyle with local communities—all with a focus on providing meaningful connections and opportunities to the veteran community.
---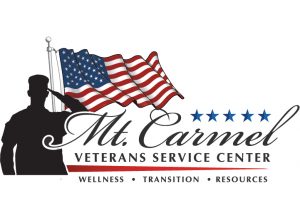 Mt. Carmel Veterans Service Center, located in the abundant military community of Colorado Springs, Colorado, provides transition and employment assistance, behavioral health and wellness, supportive services, connection to community resources and safe event space for veterans, military members and their families.   As a nonprofit, Mt. Carmel has directly impacted more than 6,426 unique clients in the Pikes Peak region through more than 36,567 client visits since it opened its doors in 2016.
The Transition and Employment team directly assists transitioning service members, veterans of all eras, and their family members in gaining meaningful employment and emphasized support for military spouses.  Behavioral Health and Wellness services include individual, group & couples therapy, no-cost therapeutic retreats and non-traditional therapies including trauma-focused yoga, PTS-focused art and photo therapy, tai-chi and more.  Supportive Services offer a hand-up to members of the veteran community experiencing crisis.  Mt. Carmel also provides a safe, multi-functional space to support groups and community partners.
---

The ConnectVETS mission is to "Transition Today's Military to Tomorrow's Workforce". We have partnered and offer scholarships for the nationally recognized step-by-step online tutorial The PERFECT Job Search™ so transitioning service members, reservists, veterans and military spouses are successful in obtaining meaningful civilian employment. Modules include:
P – Plan the Job Search like a Champion!
E – Entice Recruiters w/ Resumes & LinkedIn
R – Reach Out Directly to Hiring Managers!
F – Flawlessly Prepare for Job Interviews!
E – Excel in Interviews & Get the Job!
C – Close the Deal & Make More $$$!
T – Take Action for Success!
---
The Invictus Project is a not-for-profit 501(c)(3) organization that is dedicated to improving the lives of veterans and first responders suffering from post-traumatic stress disorder (PTSD), traumatic brain injuries (TBI) and depression. We created this organization because we were patients first and have seen the impact that these treatments have had on the lives of those who had lost all hope of recovery.
The Invictus Project takes a diagnostics first approach to treating mental health disorders. Any patient that is treated by us or our partner organization's first receives a QSPECT brain scan, from our partner Cerescan, as well as a full blood panel to evaluate the metabolic processes of both the body and the brain. Following these diagnostic tests patients are assigned a personalized treatment protocol that is designed to address the underlying causes of their symptoms.
After treatment is completed each patient then receives a second battery of testing to evaluate the effectiveness that treatment has had on both their body and their brain.
The goal of this venture is twofold:
To improve the long-term quality of life for patients who have been suffering from PTSD, TBI and depression
To collect the treatment data and demonstrate that these treatment protocols not only create greater long-term patient outcomes but are also more cost effective than the current standard of care.
---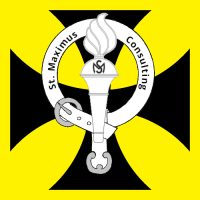 Saint Maximus is a Service-Disabled Veteran-Owned Small Business (SDVOSB).
Our goal is to leverage the professional experience and accomplishments of the founders (40 military and 20 civilian years) to help companies find,acquire, and retain talent from the military community (veteran and military family). Our passion is to help veterans find routes to positions within companies so they can continue to be a part of a team and can use the skills and experience that they have gained in their next career.
We use our skills, experience, and a network of partners to develop and implement customizable, result-oriented programs with measurable criteria for a proven return on investment.
https://saintmaximusconsulting.com/
---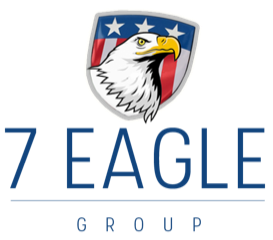 7 Eagle Group is the go-to talent source for hundreds of companies throughout the United States eager to hire military Veterans for direct hire and freelance positions.
Whether you are unemployed and in between jobs or currently employed yet open to better opportunities, 7 Eagle Group will serve as your Career Ambassador and provide the support that you need to reach your next opportunity.
We'll confidentially share your profile with leading recruiting firms and hundreds of hiring managers in your industry, and we'll contact you immediately when we uncover an interesting opportunity that meets your job requirements — i.e. industry, salary, location, responsibilities, etc. You can then decide if you'd like to pursue it.
Other benefits you'll enjoy for joining us…
Want to improve your marketability and earn an advanced degree or certification?  We'll recommend some of the best options for you to help you earn a higher salary and more responsibility.
Eager to brush up on your job-getting skills like networking, resume writing, and interviewing?  We'll email you insider tips that will help you impress any hiring manager and get more job offers.
Schedule a one-on-one coaching session with a 7 Eagle Group Ambassador. We can provide career guidance, help you role play for an upcoming interview, or critique your resume.  Whatever you need, we are here for you!
All of our services are always FREE to Vets. Our mission is to get you hired, and we NEVER let anything get in the way of that. Veterans First!
To learn more and connect with our 7 Eagle Group Veteran Ambassador, Sonya Metcalf, please go to https://7eagle.com/tax-credit-for-hiring-a-vet/
---

HR Pros, LLC is a firm with three facets of business:  Executive Recruitment, HR Consulting and Career Coaching.   Founded by Deb Sutton, MS, SPHR, SHRM-SCP, HR Pros has been in business for over 15 years in the Southwest Florida area.
We offer contingency and retained recruitment nationwide specializing in Sales and Human Resources positions.  Our second facet is HR Consulting covering everything from HR compliance, writing employee policies and handbooks, compensation plans, benefit plan review and design, HR audits, training for Management and Supervisors and more. We also offer smaller companies a subscription service called HR Pros On Call – whereby we function as your remote HR department.
Our third facet is Career Coaching; assisting individuals with job search and placement activities.
We pride ourselves on a personal approach to business and call ourselves "heart hunters" not head hunters.  Check out our web site or give us a call – we would love to get to know you!
debsuttonhrpro@gmail.com  https://www.hrprosllc.net 941- 776-0996
---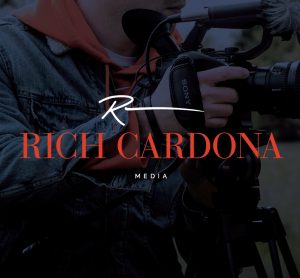 Rich Cardona Media was formed to save entrepreneurs and executives precious time but still be able to deliver exceptional value while generating extraordinary visibility.
Our custom services allow clients to create WEEKS worth of social media ready video content in as little as TWO HOURS a month!
To learn more about how we can help you generate more visibility, visit www.richcardonamedia.com