The Value of Hiring Veterans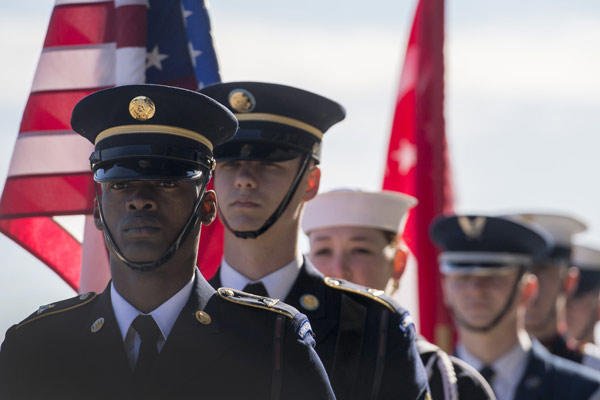 Originally published in the VAntage Point Blog
For servicemen and women, the current economy is anything but hospitable. Prolonged unemployment and spending cuts confront military Veterans with a variety of difficult situations. For those Veterans seeking to join the civilian workforce, many companies remain unsure of their hiring plans for the foreseeable future. For Veterans who want to dive into the civilian sector as entrepreneurs and business owners, the opportunities are still daunting, as financial lending options continue to be limited at best. This situation, while a problem for all job seekers and entrepreneurs, is especially challenging for Veterans who can — and do — make valuable contributions in the private sector. If anything, Veterans have considerable technical, leadership and life experiences that only the military can confer, abilities that unite individuals of all incomes and backgrounds, transforming each person into a model of integrity, discipline and resourcefulness. These are key strengths that every business needs, the very ingredients of long-term prosperity and respect.
As Veterans ourselves, we can attest to the training and benefits the military provides to its personnel. Having served in the Navy, we may have a natural preference for our branch of the military, but we also strongly acknowledge and salute the service of our fellow comrades in arms, both active and retired, who have defended this nation and risked their lives for the cause of freedom. There is no similar "on-the-job" training program in the civilian sector today, as there is with the military's ability to prepare its members for a variety of conditions — from leading a division of personnel to mastering the most complex computer systems, from handling real-time crises to overcoming the harrowing experience of combat, from living in a diversity of cultures to building the most cohesive teams that can accomplish virtually anything. The military creates outstanding leaders. Period! In fact, the skills our veterans possess would be difficult if not impossible (for reasons of cost and logistics) to duplicate in a civilian environment, last a lifetime.
The experience and education learned in the military is an excellent basis for any business, regardless of the specific industry or field served. Veterans have the benefit of practical experience because the military emphasizes action, not rote memorization or theoretical case studies, which is often the key factor responsible for personal and professional success. For example: the military emphasizes a particular brand of study, where servicemen and -women learn to quickly survey a situation ("expect the unexpected") and make intelligent decisions, because the stakes can be far greater than diminished sales or missed profits; the stakes are life and death. That kind of sobriety offers perspective and patience.
Make no mistake, we respect and admire our civilian counterparts for the work that they perform. They also support our service, and can be our most dedicated advocates when we transition into private life. We also believe that the vast majority of Veterans have incredibly valuable skills — strengths we should use — that can enrich an organization and inspire fellow employees. These advantages are a key way for companies to grow, while enabling Veterans to enjoy a smooth transition into the workforce.
We call upon these assets every day in our own work as business advisors, never failing to find a situation where the experience and education from our naval service continues to help us. While we may no longer wear the uniform, we retain the experience and wisdom obtained through years of "hands on" military service. We thank the Navy for that gift, and the American people as well for their undying support. It is that dedication that empowers us to serve as strategic advisors for companies and organizations of all sizes — and that is why we salute and seek to work with our fellow Veterans.
Paul Cevolani and Olen Pepple are both U.S. Navy Veterans. Paul is the President and CEO and Olen is the COO of Novus Origo (www.novusorigo.com). Novus Origo is a Service disabled Veteran Owned Small Business (SDVOSB), and a new type of hybrid advisory firm dedicated to delivering Human Resources and Information Technology Strategy Consulting, Outsourcing Consulting, and Program & Project Management solutions strategically tailored to the success of Middle Market companies and government agencies.